I bet you'd love the weekly newsletter:
Navigation menu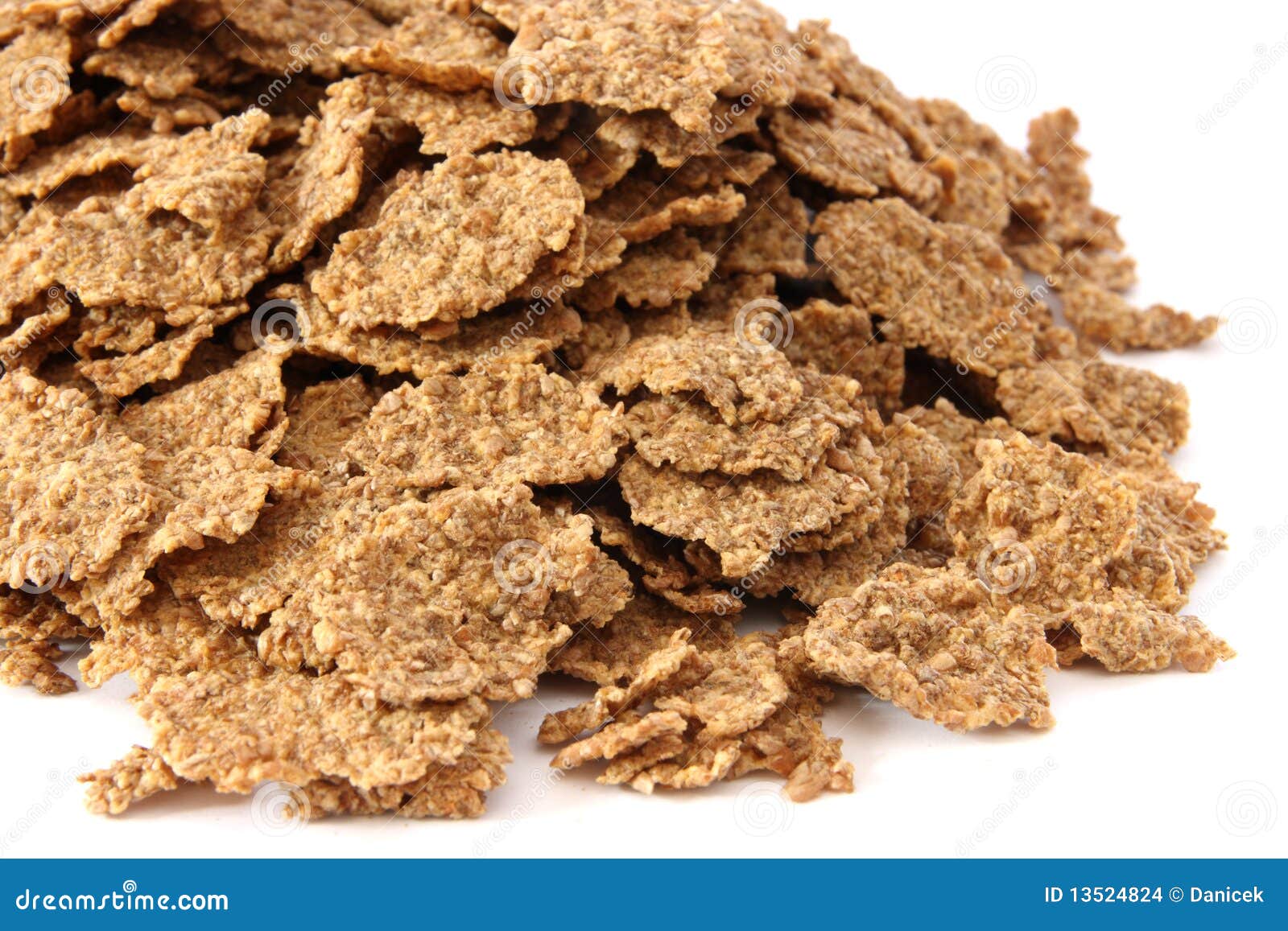 I used the Trader Joes smooth and creamy European Style. Lorrina Klaszus April 14, at 6: Went back for another after dinner and found they had all disappeared. Jill Clement suggests the Blue Sky Bakery bran muffin as the ideal companion to her novel, Heroic Measures ; in a pivotal scene, she has a character eat a bran muffin because she wants him to be wowed by the earthy flavors. Julie Ruble March 23, at 9: One cup of sliced strawberries adds only 50 calories and 3 more grams of fiber.
How to upgrade your browser to Transport Layer Security 1.1
If you have any digestive issues, check with your doctor before adding wheat bran cereal to make sure it's a good dietary strategy for you. As a source of whole grains and fiber, wheat bran flakes make a good choice whether you're eating them as a meal or snack. However, it's important to do a little research before selecting your cereal brand. A good wheat bran cereal should have percent whole wheat listed as the first ingredient, and contain at least 5 grams of fiber and less than 8 grams of sugar per serving, according to the University of California at Berkeley School of Public Health.
Additionally, all calories count when it comes to weight loss, so be mindful of how much cereal you're eating and its calorie content. One cup of a popular brand of wheat bran flakes has calories, 33 grams of carbs, 7 grams of fiber, 7 grams of sugar, 1 gram of fat and 4 grams of protein, making it an all-around good choice.
Getting more fiber in your diet is a simple tool that is as effective at helping with weight loss as the low-fat American Heart Association diet, according to a study published in the Annals of Internal Medicine.
Volunteers in this study -- which included obese people with high blood pressure, high blood sugar and high cholesterol -- were asked to follow the AHA diet or simply eat 30 or more grams of fiber a day. While the AHA diet followers lost a little more weight over the year-long study -- 5. As a high-fiber food, a bowl of wheat bran flakes in the morning can give you a great start to getting more fiber each day.
A couple of ways that fiber in food may help with weight loss is by adding bulk, so you feel full faster, and by delaying how fast your stomach empties, keeping you feeling full longer. One serving of wheat bran cereal meets almost 25 percent of your daily fiber needs.
To keep calories under control when you're trying to lose weight, pay attention to what type of milk you add to your cereal. Nonfat milk, with 80 calories a cup, makes a better choice than whole milk, which has calories a cup. If you can't tolerate cow's milk, almond milk makes a low-cal choice, with 90 calories per cup. If you like your cereal sweet, you might add a spoonful or two of sugar to your flakes, but 1 tablespoon of granulated sugar adds 45 calories, 12 grams of sugar and no fiber.
On the other hand, sliced fruit adds natural sweetness to your bowl of cereal along with some extra fiber. One cup of sliced strawberries adds only 50 calories and 3 more grams of fiber. To really pack in the fiber consider raspberries, which have 50 calories and 6 grams of fiber per cup. Took a variety of grains I had lying around oatmeal, some quinoa, some buckwheat and put them in the food processor to use instead of bran did not feel like going to the grocery store Saturday AM.
Some of the grains were still a little chewy in the muffin, but overall it was delicious! Used raspberries and blackberries. I had to be a little conservative with the batter to fill 12 cups, but they baked up into big, fat, grainy morsels of deliciousness. Thanks for fueling my muffin obsession in a healthy way! I was going to use up some leftover buttermilk on pancakes or waffles until I saw this. Great and healthy way to start the weekend.
What is the resource for having these made? Oh yummy looking muffins too! Joe Pastry, who I absolutely love and whose recipes rarely lead me wrong, notes that a domed muffin is a sure sign of an overmixed muffin that will be chewy and tough: Made them and they were delicious!
A nice change from overly sweet breakfast muffins. I just followed the 2 tsp of fruit per muffin and made a variety: The berries were all frozen. They were all great but my favorite might have been mango-banana-coconut perhaps because they were the most moist?
I used yogurt thinned with raw milk, replaced the bran with oat flour and the AP flour with whole wheat. I cant wait to make them again with other fruits!
I had used old fashioned oats, processed in a coffee grinder in your recipe for whole wheat cinnamon swirl bread. It worked well so I used it here, too. I love your recipes! Made these with blueberries and they were super delicious! I also did the yogurt thinned with water and turned out great! Thanks for the awesome recipe! We left Brooklyn a year ago, but their muffins would be enough to lure me back and, for another neighborhood plug: I am a huge fan of baking and enjoying the results but recently I have gone off rich, dense slices and cakes.
Im sure this love for decadent sweets will return sometime but for now, these muffins were perfect! I made them with a mix of sour cream, natural yoghurt and milk, frozen blueberries left over from my summer job on a blueberry farm and new season apples.
They were light and tasty and I found that I could really taste the fruit due to the relatively limited amount of sugar. A perfect mid morning study snack!
Love your blog, all the way from Cambridge New Zealand! I made them with raspberries, blackberries, and coconut, and they taste distinctly breakfast-y — the sweetness level is very, very light. I also made them with olive oil, which comes through surprisingly clearly taste-wise. Just made these with ground up steel cut oats instead of bran, and they came out beautifully. I put frozen berries in half the batch, and frozen concord grapes that I picked and deseeded last fall in the other half.
The grape ones were the best! They formed this amazing little pocket of custardy jam. Thanks for the great recipe! These muffins look delicious! My new favorite muffin — just the right amount of sweetness for breakfast. Thank you for such a great blog and book. I just made these just now and they are really really delicious. Right up there with your whole wheat raspberry scones which reign supreme in my house. I think the issue is that the batter is too scant to be split across 12 muffins.
I split mine across 10 muffin cups and mine came out very nicely shaped with raised, well rounded domes. Deb, You indicate to divide the granulated sugar. Where does the first teaspoon go? The second goes on top of the muffins, but I missed where the first gets incorporated.
My mixture seemed thin at first, but the reaction of the buttermilk and baking soda puffed it up, making it seem thicker. Thanks for the great recipe. Deb, these made my morning. They were indeed very tender, and I loved the subtle sweetness. I used blueberries, but now my mind is on rhubarb as it is all spring. I bet it would be as great here as in your whole-wheat rhubarb muffins. This recipe worked flawlessly for me! I used spelt bran because I happened to have a ton of it.
They did not disappoint! I used frozen blueberries in mine and since for some reason I have a stockpile of wheat bran in the freezer, this will be my new go-to recipe for muffins. Batter was thin — I used milk and vinegar as a sub for buttermilk but otherwise followed the recipe exactly. These turned out exactly as you describe. Best part is that they are almost better the next day. The blueberries I used had fused into the center like a pocket of jam and the bran part was moist and tasty.
I followed the recipe exactly. The cereal made them slightly more corn muffin-like in texture, but they were still fluffy and wholesome. Thanks for another winning recipe! This is my new go to breakfast with some fruit and a latte. Au contraire, I am the last person to hear about these muffins. But better late than never. The mixed berries seem like a great addition. You mentioned that you halved the recipe. Or did you find you needed more than the original called for? Even more of a mystery! I wonder why our difference in volume and shape?
Mine is a standard muffin tin. My batter was quite thick also. I like to combine the buttermilk with the bran in advance since I think it hydrates the bran better, but it also results in a thicker batter. So mine was nice and thick and looked like yours does in your photos. Mine definitely came up out of the cups a bit and gave me a good broad but domed classic muffin shape. Muffin mysteries and magic! BTW, thanks again for the amazing recipe. Mine were just as delicious re-toasted this morning as they were last night, which is to say pretty phenomenally delicious.
Marina — It calls for 1 tablespoon tbsp each. It also matches the book version. Got up as usual, had a real urge for these, so made them and had a late for me breakfast at 8: Well worth the wait! I used kefir, added cinnamon and used both fresh and frozen blueberries.
I felt lazy, so coated the berries with the small amount of white sugar, then folded them into all the batter. I also made 8 regular size and 12 mini muffins.
I like to know, sen though I basically try to eat healthy but always tasty. They were delicious, kept a few out and froze the rest.
I love Jacob so much. Some of them are my nephews and nieces and their kids. You and your hubby and Jacob are another. When I saw his picture holding the espresso cup, I fell in love all over again!!
Deb you are awesome and so is Jacob. I must be a dissenting opinion on these muffins. I followed the recipe as written and they just were not as tasty as the ones that I make using the breakfast cereal. Still a huge fan of your blog though. Thanks so much for this yummy recipe.
I made these today but as I had no wheat bran I just used quick cook oats and they worked perfectly. I now have a good little stash of oat and apple muffins in my freezer. This is my kind of sleuthing!! I was stumped when I tried to find a recipe from Blue Sky, so glad you persevered and found these! I just pulled these out of the oven. I used plums and strawberry slices, and used oat flour instead of all-purpose. Thanks for another keeper, Deb!
I used whole oats ground in a food processor to replace the bran, since I was out of bran, and replaced half the white flour with spelt since I was almost out of white flour , used a mix of frozen blueberries and raspberries and…YUM! However after I baked them, i realized that I had sprinkled the tops with a small amount of salt rather then sugar and consquently have discovered that a bit of saltiness enhances the muffin. I may have to experiment further with this discovery…. Made these last night.
Also, after putting on the fruit layer, I had way more than 1 Tbsp per muffin of batter left. Kat — Yes, mine got airy after it was mixed too. Glad it was a hit.
Your 2 year-old sounds like my 4. Re, wet centers — FWIW, the muffin Jacob and I split this morning from the bakery had a slightly undercooked center so I guess it happens to the pros too.
Regardless, you can always bake it a couple extra minutes and it should eventually firm up. I met the owner once and he was just as amazing as his muffins. I always rave about their muffins and it sounds weird to rave about muffins, but they are that good! My favorite is pumpkin, apple, cream cheese. How fun to be able to try these with many different kinds of fruit in the middle. Have got to be better than the usual muffins available in shops in the morning!
Just a fantastic recipe that is so healthy. I used whole wheat pastry flour for the flour part. I like the blackberry best. I put a little raw sugar on top instead or regular sugar, because I like crunchy sugar on top of muffins. These are not going to last long. I think these my second favorite muffins ever. My favorite muffins will always be those amazing plum poppyseed ones in your book! Thanks so much for sharing these! I used blueberries and oat bran as I had them to hand. They were moist and light-most unusual for a bran muffin.
They were demolished and want to make another batch today! Banana was requested so I will give it a try and let you know. Love the idea of coconut too that I read in one of your comments. I followed the recipe to a T, and used fresh peaches and raspberries. The muffins made with the 7 grain cereal, while good, were much denser and more chewy.
The muffins made yesterday afternoon with the wheat bran are much lighter and probably the most moist bran muffin I have ever encountered. I chose apples and huckleberries for the fruit fillings this time. Dying to try this since I have been shamefully baking and re-baking your double chocolate banana bread and it MAY be time to rein in my sugar intake. I just wanted to let you and anyone else who is interested know that I made a gluten-free version of these and posted them on my blog!
They turned out fabulously! One question — could I substitute butter for the oil, or would that throw things out of whack? MWH — No reason why not. I used a half cup blueberries and a half cup chopped strawberries.
I thought these were absolutely fantastic, but may up the amount of fruit next time or leave bigger chunks. No problems with wetness at all. Overall, amazing recipe and pretty easy to make and I would definitely make again!! Highly recommend folks give it a try! I think it may have to do with how long you let your batter sit in between mixing it and adding it to the muffin tin. The batter really thickened and expanded it actually worried me a bit at first , and I had plenty for the 12 cups and some bowl licking afterwards and it domed really nicely.
Ok I am eating one of these right now. In my defense, he had already had two! If I had to change something, I would use probably add some nutmeg or something else, you are obviously better than me at knowing what it needs! But overall, they were great!
I loved the fact that they are not very sweet, because that way I can taste the fruit. All in all, they disappeared so fast it made my head spin! I just made these with diced pear and a little ground ginger, the perfect take along breakfast for my early starts this week.
Just pulled these bad boys out of the over. They smell out of this world! Never eating anything else. They are exactly as good and well-balanced as you said. My dark brown sugar is compacted into a brick, but I used roughly half that and half molasses, which gave a nice deep flavor.
Oh emm gee— just pulled a batch out of the oven:: My family thanks you. I used half plain Greek yogurt and half sour cream for the buttermilk, ground oatmeal, and blackberries for the fruit.
The batter was very wet — like partially whipped cream! Heart firmly in mouth, I cooked them. And they came out fine: Pear and candied ginger was a firm winner over peach and cream cheese. Will be making them again: I used frozen blueberries, coconut oil, and oat bran instead of wheat bran; sprinkled the tops with sliced almonds and turbinado sugar.
They were so tasty, we could have eaten all 12 in one sitting, and maybe we should have since they definitely were not as tender and delicious the 2nd day. But still a dang good afternoon treat on an otherwise dull Monday afternoon. Just made a batch of plantain-coconut and enjoy these more than the mango-blueberry I tried last week.
The plantain lend a moistness that was missing with the first batch, in which I found the wheat bran was a bit too dominant a texture though neither my two-year old nor my four-year old seemed to notice — woo hoo! Great breakfast option on the run. My dough was quite firm. They tasted pretty ok, but not great. In the meantime I found wheat bran in the fourth store and will try again with that and probably more fruit in the middle.
Made these with macadamia nut oil and blueberries. Tender, moist, barely sweet…perfect. Would make them again tomorrow if I could get away with it! Thanks so much for sharing, Deb. Blimey these are good! Made them with blueberries. Great warm out of the oven with lots of butter and a cup of tea. These look just lovely. Can you recommend a substitute for the egg? Hearty but just as moist as with only wheat bran.
Oh, and a little sweeter because of BUDS. Thanks Deb for great recipes exactly when we need them! The few leftovers made after-school perfect snacks for my daughter, who requested that I make another batch, pronto!
I used spelt flour instead of all purpose. Just made these tonight. I had all the ingredients but procrastinated on making them. Fast forward to right now…I had four. Fruit filling was a blueberry-blackberry-raspberry mix straight from the freezer, and used sour cream thinned with a little bit of water. Portion wise I kinda fudged it but it turned out amazing. These muffins taste sooo nice!! Thanks for the recipe! Left out the fruit but they still tasted good: We enjoyed these alot: The batter seemed a little thick, so I used more liquid than the recipe called for.
Used frozen cranberries for the fruit. Even with all the alterations, the muffins turned out great and had nice round tops. Very versatile recipe- I look forward to making it again. Thanks for sharing Deb!
I too made modifications and they came out just as yummy as you described. I baked them for minutes. The only other modification was when I ran out of fruit for the last three or so and I used a bit of jam to substitute for the fruit. I made the muffins on Friday. They are still good today Sunday. I too had runny batter but the muffins came out fine.
I will be making them for my rug hooking group. All that I have tried have been delicious. Made these using whole wheat flour and oat bran. They turned out very well. Mine were definitely best the day they were made. Thank for inspiring me to bake! Holy new favorite muffin-ness! I went with mango and blackberries and probably could have eaten them all straight out of the oven.
First time making bran muffins. I used ground oatmeal and it worked like a charm. I am going to make some strawberry rhubarb this afternoon.
Just made these, halved the recipe and used oat bran. Just the right sweetness, wholesome and delicious. When I saw this recipe I was skeptical. I do not have fond memories of bran muffins. Just made them again with yogurt instead of buttermilk. Still good, but not nearly eat-three-in-a-row good. I have made this recipe up a few times. After making the Blue Sky muffins a couple of times I have tweaked it a bit simply by allowing just the bran to soak in just the buttermilk for a few minutes while I rummage around gathering up the rest of the ingredients.
I then beat the egg, oil and vanilla together and add to the bran buttermilk mixture and of course then combining the wet and dry. It has been met with applause and approval by all who do not share my passion for a heartier molasses bran muffin! I was out of bran so I substituted with 1. The pear cornbread muffins that a reader requested are a favorite of mine.
And thanks for the bran muffin recipe. Patty — Thanks for sharing that! Mango, lime zest and almonds went in a half batch; pear, walnuts and a little chopped dark chocolate in the other. Taste and texture wise, though, these are superb: The amount of sugar was just right as well.
Seriously Deb, this post has been the best part of my day so far and I cannot WAIT to make a batch of these this weekend! These were very good, and definitely more of a hearty breakfast muffin than sweet treat. Just made them with my 5 year old and put blackberries, blueberries and raspberries in them.
I want to make a second batch with apricot and peaches. We all love them! Made them with oatbran , part buttermilk and part yogurt. Looking forward to making the carrot salad this weekend! Made these earlier today. For the first 9 I used blueberries, strawberries and raspberries. For the last three I used three dark chocolate disks per muffin instead.
Thanks so much for the recipe Deb! Just made these for the first time to bring to a function tomorrow morning. I used blueberries for the fruit. Between my husband and myself, we managed to eat 9 today. I followed the recipe and they came out perfect. I would do it tonight, except I have a newborn and I really, really need some sleep.
Thanks for such a great recipe find. For wet, mushy muffins, try decreasing the buttermilk to 1 cup. I think the brand of bran is the major problem. I used Shiloh Farms bran from whole foods, got the eat-with-a-spoon muffins someone described earlier.
Made them again this morning with 1 cup of buttermilk and they were perfect. I also let the batter sit while I chopped the fruit. Heads up for anyone looking to substitute oatmeal for bran — you want to use the volume measurement, not weight!
Been looking for a good muffin recipe for ages and these are amazing! I replaced the oil with a quarter cup of homemade applesauce just apple cooked with a bit of water and they come out perfectly. Since the apple sauce is sweet, you can reduce the sugar if you want as well, so they are even healthier!
Given these changes, not surprisingly, the batter was really wet and I had a lot more batter than for just Still, they cooked out beautifully in the recommended time frame and were really good for a super healthy muffin. Not too sweet and perfect for a quick, healthy breakfast. These muffins also rose a tiny bit more though they were all pretty flat. I live in Austria, which is a country with a great sweet bakery tradition. No one here thinks that muffins are something really worth making….
I have made them for my friends and family with any fresh fruits I could get and maybe started a rave here: Even very health-conscious mums allow these muffinsfor their kids.
And they do a great work for my guts. Thank you for this wonderful recepie! Hi Deb, I made these this morning and they are phenomenal! So my batter was pretty runny as well, but it made no noticeable difference to the final product. A solid bran muffin recipe that yields a distinctly breakfast-y result — they feel very wholesome no one will mistake these for cupcakes! I used whole wheat flour as it was closest at hand; will try white next time.
I got exactly 12 sensibly-sized muffins. Many thanks for the recipe!!! Did them with oats bran and wholemeals spelt flour. Half with blueberries and another half with strawberries. All turn up perfect! Just made these with apples and walnuts- I chopped a green apple, roasted the pieces as the oven preheated until i finished with the batter, then folded them in. The roasting helped get some of the water out so that the muffins were not soggy.
I love Blue Sky bran muffins, so I was eager to try this recipe. Mine turned out quite a bit oily compared to the original. I used Olive oil, ideas? I just made these for my toddler and who am I kidding — me too! I used yogurt instead of buttermilk and coconut oil instead of veg oil.
I was concerned as it solidified when I mixed it with the cold yogurt but even though it remained in clumps in the batter it was totally fine when cooked. I made 36 mini muffins with bananas and raspberries. We are both loving them — thanks Deb!! Made these by blitzing some rolled oats as suggested, also substituting yogurt a little watered down with milk, EVO, and for fruit I used blueberries and peaches.
For me breakfast must be sweet, never overly so, but nonetheless sweet. Also want to get my hands on some bran to see if that makes any difference.
In the end, great recipe but needs more sugar — at least that was the consensus in my household: I just made these using fresh blueberries and turbinado sugar on top. Should have thinned with water but was concerned about over thinning. Ended up dolloping the batter and came out in the end with 11 smallish muffins.
Thirty seconds in the microwave…. I am partaking of a fresh out-of-oven muffin as I type. Not too sweet although I probably did sprinkle a little more sugar on the fruit and tops of mine than called for. I used fresh home-grown peaches, blueberries and strawberries and it is a perfect combination.
They made the house smell unbelievable too. I have made these at least 5 times this summer. They are absolutely delicious. In place of the wheat bran, I have been using All-Bran cereal Original Variety and pulsing it in the food processor before adding. Since the cereal already contains sugar, I reduce the sugar by 10 grams. I have also found that I can increase the fruit to about 1. Thank you for a great recipe! Thanks so much for boosting my cooking and baking expertise and pleasure!
I tried these with 1. I added roasted mashed sweet potato this week instead of fruit and it worked out perfectly! Thanks for this recipe! I followed your recipe with these edits that worked out perfectly: I freeze each one individually and my husband grabs one in the morning to take to work for a late morning snack: Pear cranberry is an excellent combination, if you were wondering. Thanks so much for these. I tried these in the summer, and, no fault to the recipe, but I have decided that I am not a big fan of bran.
However, I still had quit a bit left in the bag, so I decided to try again, but with a little experimentation. They turned out to be scrumptious! We really liked the sliced almonds. The oats disappeared even without pulsing, but I think that they did their job in absorbing some moisture and plumping up the batter. The muffins were still wonderfully moist and baked to a lightly crisp dome.
Love the community here! I have made I-know-not-how-many batches of these muffins since you posted them, although I usually just make a half-recipe.
Apparently I got distracted by my mental arithmetic the last time, and left out the sugar. I generally just add raisins, not the fresh fruit. And, do you know? Thanks, Deb, for sharing this great recipe! Girl, I made these yesterday and ate one as a dessert! I have not had a GOOD bran muffin like that in like never! I used apples and I am soooo glad it was alike a sweet treat in the middle.
I must admit the only thing I did different was I added spices. Cinnamon, nutmeg, ginger and mace. I will be making these again! Made them today only I substituted rolled oats instead of wheat bran. Works like a wonder with blueberries and raspberries. The only difference is the fruits did not sink but stayed on top to be caramelised with the sugar. Thank you for sharing this wonderful recipe: I was looking for a healthy bran muffin recipe to make this week and looked on SK first.
This is definitely not a sweet muffin but tastes very healthy. My only source of dairy was greek yogurt, so I thinned it with water. I also tried pulsing rolled oats in my food processor to sub for the wheat bran and they turned out beautifully! I used a mix of blueberries, raspberries, and blackberries all frozen.
I might add more sugar on top next time for my sweet tooth. First off, I am so excited to come across these muffins and am planning to make them this week!! Second though, do you consider requests? Any thoughts about a recipe for a real, authentic, honest-to-goodness New York corn muffin????
Do you know the kind I mean? I have tried all sorts of recipes, and they all seem to fall short!! I was, to be honest, put off by the amount of butter in them, far more than I usually use in muffins. But if they taste better than most, then we know why. Do let me know if you give them a spin first. Hi Deb-I tried using pulsed oats as a substitution for the wheat bran, and the muffins turned out great!
The batter of these muffins is divine-could tell before baking them that they would be fantastic. These were perfect and hearty with such an amazing combination of textures. This time I followed the recipe pretty much exactly other than using whole wheat flour instead of white and they were SO much better.
I love the crunchy outside, especially after popping it in the toaster oven the next day, and the soft fruit center. Thanks for posting the recipe! I subbed a combo of vanilla soy yogurt and almond milk for the buttermilk and otherwise followed the recipe exactly, using frozen blueberries. They turned out perfectly! Even my sugar addicted 3-year-old was raving about them. Just made these and the batter was super wet. I used a mixture of oat bran and pulverized old fashioned oatmeal.
And I went by volume, not weight. Buttermilk was the regular kind and everything else followed the recipe to a T maybe 20g more of brown sugar. Also, while the batter was wet, by the time all the muffins were in the batter had started to get thicker for the last few.
So maybe the oatmeal needs a tiny bit of time to absorb? BTW, there was a considerable amount of batter left over — I did use liners so maybe that left a tad bit less space for the batter?
I made them last night and I love the them! Does anyone know the calorie count on these? I have been making these muffins regularly and shared a picture of them on instagram.
So many people asked me for the recipe!! I finally put the picture on my blog and linked to your website so people could get the recipe. These are the best: I will make more when I get closer to having my baby so we can have some breakfast options.
New moms do still get to eat breakfast, right? This is a great recipe! When I make them again, however, I will add a tad more sugar to the recipe itself.
I wanted a hint more sweetness in the actually muffin, but otherwise, perfect! WOW were these good! I used raspberries in mine, and they were fantastic! I am adding this recipe to my personal book — thanks so much for sharing!
Have you ever tried these? My fruit was fresh blueberries. The whole family including DS new girlfriend loved them! I have been struggling with breakfast monotony for a while now and have been desperate to find something new.
And WOW, these really hit the spot! I could go through all the comments and maybe you already answered but could almond flour be used in place of the wheat flour. Thanks Deb love your site…. Moist, nice hit of fruit, slightly sweet, and just perfect: Just made these using old fashioned oats not ground everyone else was asleep and they turned out great!
Went with banana coconut plus orange zest-yum! Substituted what we had in the house: Delicious despite the changes.
I made these today — a double recipe- and they were awesome! I used fresh strawberries from the garden and only added vanilla. I used coconut oil. I have a feeling I will make these often. And blueberries once they ever ripen.
Thanks for the awesome recipe and notes, as usual! Hi Deb — long time listener, first time caller. Hi Deb, Im a great fan of your blog: Both times I was very careful to use 1. Has anyone else experienced this? What kind of fruit did you use? So I made the muffins and substituted the bran with all purpose white flour, and added maybe an extra tablespoon of flour. Mine came out like a yellow cake batter.
But i was really hoping it would, and it did come out tasting very similar. I wonder why my color is so much yellower though… Do you think they omit egg yolk or dark brown sugar for their white recipe? Hi Betty — I think their white muffin base is closer to the one I use here, minus the blueberries. I find it very sturdy with a crisp lid, almost biscuit-like on top.
I used oats blended in my blender. I also used yogurt instead of buttermilk. I used the Trader Joes smooth and creamy European Style. Fresh blueberries and bananas. Thanks for posting this! Just tried them with fresh mangos from the abundant crop on our trees and they were fabulous.
Just omitted the drizzle of sugar on top of the fruit. These are sooo good. The fruit nugget in the middle is perfect. Rave reviews from everyone in the house: Realize I am late to the party here, but these are great. Like that they are not too sweet. Wanted a recipe to use the leftover whey from plain yogurt, and this was just the ticket. I realized i was out of both wheat bran and oat brand after i had begun making these… decided to substitute corn meal and i just say it was a great success!
I tried converting this into a quickbread, a la zucchini bread, just by dumping it into a loaf pan and adjusting the cook time, because I thought it might let me get away with leaving my plums in bigger chunks instead of having to chop them into teensy bits.
It ended up being edible because it solidified a little bit after I took it out of the oven, but over all would not try tampering with this recipe in this particular way again!
This has been my go to muffin recipe since you posted it and I Just experimented with a dollop of pumpkin puree in place of the fruit. They turned out great, and are perfect for fall! I have made these at least a dozen times. I found when I put the fruit in the middle I ended up with raw muffin around the fruit so now I just dump the pureed fruit into the batter. I have tried both wheat bran and oat bran, wheat bran worked better, the oat bran made for a very heavy dense muffin.
I added pecan pieces and apples to this recipe. If a pear had been handy, I would have added some pieces of it also. I do add a healthy sprinkling of cinnamon. I use either Splenda or Stevia for the sugar part. One night I added almond flour to the recipe and cut down on the flour. I used vinegar mixed in milk to make buttermilk. The result was always very good. According to my meal-planner app, I have made this recipe 15 times in the past 11 months.
I always just mix the fruit frozen wild blueberries into the batter rather than fussing w layering them. I use half whole-wheat pastry flour, half all-purpose. This is the perfect kind of recipe, in my opinion—good for you not just not-bad for you, does that make sense?
These are indeed delicious. I do have a question though: I always overfill the measuring cup quite a bit before I level. Not sure how else to explain it. Sure would be nice to get 2 more muffins for the effort!
I used silicon muffin cases, six of which fit neatly around a 7-inch silicon cake pan, and set that on a plate to make moving them in and out of the oven easier.
Cooling them on a wire rack seems to be necessary before a skewer will come out cleanly but overcooking them results in an overcooked centre. Just made tonight with mashed bananas and medium-flake coconut. What a heavenly pairing. So excited to play around next time with a morrning-glory muffin combination but this as the base.
So nice to have a not too sugary muffin recipe! I tried to read through all of the comments looking for people who may have tried tried fruit instead of fresh, but was surprised not to see any. Would these work just as well with dried fruit like cherries or raisins or would they lose some important moisture from the fresh fruit? Just found this recipe. Used whole wheat flour measured by weight instead of white plus ground oats. Baked goods burn in my oven burns at degrees; these were perfectly done after 18 minutes at A friend that I shared them with immediately asked for the recipe.
Quick, healthy and delicious. I have been looking for a great bran muffin recipe and this is it! I made these this morning and they are delicious! I used golden raisins and they were perfect! I am already looking forward to making these again, maybe next time with some whole wheat flour. Thanks for this recipe, Deb! The high heat is the trick. Thanks, my search for the perfect bran muffin recipe has been satiated.
I modified to make it GF but they are awesome. My kids loved them. Oat flour worked well in place of the bran. I made these yesterday with coarsely chopped frozen cranberries and had them for breakfast this morning — they were delicious and had a great texture! Made these today and fell in love. Oh my word, heavenly. Thanks for sharing this recipe! These muffins are delicious! However, do you have any suggestions for how to make the fruit more…incognito?
My toddler loved the muffin but found the diced strawberries DEEPLY offensive and insisted on their removal along with any strawberry-tinged crumbs. But, he actually likes the muffins and he could, ahem, use the bran. Puréed and mixed into batter? Jam center instead of fruit? Jessica — In a lot of recipes, fruit purees can be used in whole or part to replace the buttermilk.
Barely sweet is definitely accurate here, so I think they are best with a sweeter fruit like bananas, in-season strawberries, or mango. With something tarter like rhubarb or cranberry or black- or raspberry you might find you want more sugar. We went to Blue Sky Bakery while in Brooklyn a few months ago and yum! I wish I could start every day with one of their muffins, can you get their other recipes, please??
I have made this recipe several times, several different fruit combinations. I think my favorite is blackberry-banana. I use a big muffin pan makes 6 so it is more like the real thing and so I can fit a lot more fruit in each muffin, still bakes in about 18 minutes. I made these yesterday and they turned out great! The blueberries and raspberries were left whole and it seemed like I was able to put more than 2 teaspoons of fruit into each one about 6 berries each muffin.
I love that these muffins have so little sweetener in them — the fruit makes them sweet enough and I feel good about eating them! I made these today and substituted homemade kefir for the buttermilk and did half brown sugar, half coconut palm sugar. They came out delicious! Muffins turned out great!