Leave a Comment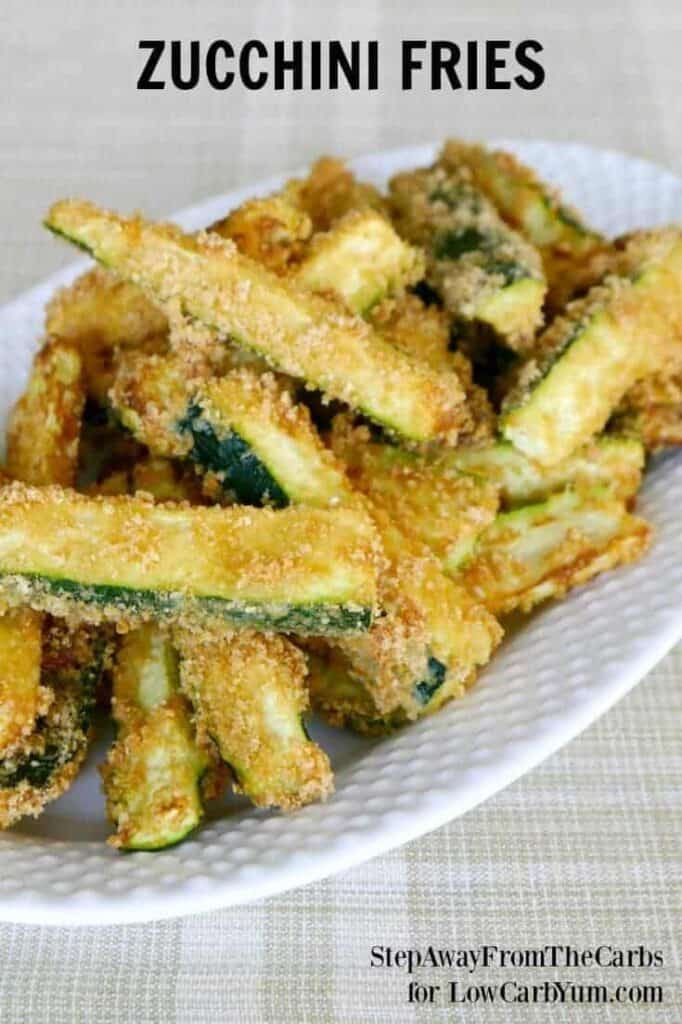 Parish Life Center gymnasium When: Because it's been 5 weeks since purchase, I have to send the unit back to GoWise. This was the first time making tofu like this. I agree that drying it out is really key. The blog or and best that is extremely useful to keep I can share the ideas of the future as this is really what I was looking for, I am very comfortable and pleased to come here.
Before Header
Maybe, just maybe an air fryer is the answer. Sweet potato fries are a fav in my house!!! I would also make homemade potato chips for a treat! I would love to be able to eat fries again without the guilt.
This would be a great way to incorporate some more veggies into both our diets. I love making healthy snacks for the week out of fruits and veggies. My favorite is turning zucchini, sweet potatoes, kale, or apples into bite sized chips!
I do this by baking them with similar seasoning you used for your fries. Of course this does not come out as tasty as frying them would, but its a much healthier option and still satisfies the taste buds! Your fries look and sound delicious — either way I have to get my hands on one of these to play around with!
Thank you for the giveaway chance! I teach kids how to cook, eat, and grow food in underserved low income areas. Tools like this expand our reach and helps kids find healthy alternatives.
We would love a device that would help lower fat usage. Thank you for considering us. And chicken strips for child.. I would make French fries which I never do because of the frying.
My friend purchased this air fryer and had me over for fries and wine. Could this be the remedy!? What a great prize! Thank you and Happy Holidays. Eggplant for Eggplant Parmesan!!!! Thank you for publishing this offer: Definitely sweet potato fries. Then, I would love to experiment with different veggies and small pizza tarts and …..
I have struggled with this issue a long time and as a cook I am many times tempted to bring the deep fryer out of hiding for my Spanish recipes that need to be fried. I can see it now,the unendless possiblies with a air fryer. The fries look so good. I would make sweet potato fries first and experiment with all kind if veggies.
They are filled with a mixture of dark or semi-sweet chocolate held together with powdery fine almond meal, cookie meal, a spike of espresso coffee and sugar. Orange zest is often added, too, for that incredible chocolate-orange flavor. The air fryer sounds like just the ticket! My six kids are lovin brussell sprouts. The air fryer will make brusdell sprouts a super special treat! Normally, I cut the potatoes into wedges, drizzle with a bit of olive oi and cook them for minutes.
It takes a lot more time than frying but they are healthier and in my eyes taste better. After checking the Airfryer recipe page I would like to make some chicken and fries of course.
Im a life long vegetarian in a house of meat eaters. I bet the family would be so happy too! My mother has been talking about this for weeks because her friend just got one…xo. I like simple—potato, parsnip, sweet potato fries! But I an curious about bread possibilities! I would make fries out of purple potatoes!
I would love to make these with the sweet potatoes I buy from an Amish farmer. The are fabulous and would be great as healthy fries. What a friday night line up! Love those freezer fries ; especially the crinkly ones our vice!
I hope you and your two little lawyers and hubs are having the merriest start to your holiday season. I love the idea of making my own veggie fries, and to complete the meal … fried chicken to go with. Thanks for the opportunity at a chance to win this great package of goodies. I would first try your recipe because it sounds great.
Then I would try fried chicken so I could make chicken and waffles at home. I loved reading all the suggestions! The Airfryer sounds like the perfect appliance! I second the tempura comment above. Mmmmm sweet potato fries! I also deep fry latkes and veggie fritters. Thank you for hosting such an amazing giveaway. My husband would be a very happy man to eat those again! I also love how versatile this fryer is because it also has other cooking capabilities as well!
I also add some squash and broccoli. I finally figured out how to use my mandolin and have been making those like crazy. One of my fried weaknesses! That and southern fried chicken. I used to make my own potato chips but hate the mess and calories in oil, I also LOVE shrimp tempura. Those wold be my very first trials in an Air Fryer! These fries look awesome! I would definitely try to airfry falafel. I never fry but this sounds interesting.
I would love to try jerusalem artichoke chip or fries. I usually roast them or eat them raw, but I bet nice crispy chips would be delish!!! I would also try fried artichoke hearts when the little ones are in season!
Oh, I would fry lots of veggies, sweet potatoes, cauliflower, squash rounds, potatoes, and so much more! I hate all the grease associated with normal deep frying, and this type sounds so much better. Thanks for the chance to win it! I would make cauliflower bites in this airfryer. This would be a great way to have my family eat more vegetables. These looks so delish!! But the first thing I would try is beets! I love roasted beets so I think they might turn out well.
This is so cool! I would love, love, love to make chicken wings in this! I would love to fry those lovely long string beans. A nice crunchy veggie treat! I would like to try fried cauliflower. French fries and fried sweet potatoes would also be high on my list. Thanks for the opportunity to enter this contest. I would love to make some healthy, vegetable based sides similar to this post for my dad when I am home for the holidays.
As a nutrition student, finding alternatives to less healthy food options is important. Olie Bollen Dutch doughnuts. My uncle made them when he was alive ….. Infinity more crunchy on the outside and soft and doughy on the inside…. I would love to demonstrate to my husband, our chef, that there is a healthy alternative to deep fried chicken. Wow lots of comments today! I am in love with sweet potato fries!
We do very little frying and they are not crisp when baked. This appliance sounds like the solution. I would also like to try other vegs in one. Has anyone tried frying squash or green beans? I could have fun with this. This would be great to make beet chips or kohlrabi fries. Could you make kale chips in there? I would make fries, lots of fries for my allergy ridden kids. And gluten free egg less egg rolls. I would love to use it to make healthy chicken and veggie dishes when I am home from school next month!
Your fries look amazing and easy. My next choice would be home made Chinese egg rolls, family recipe. Lots of work but worth all the effort.
Always invite friends or family to share in the experience. Making me hungry… Thank you. Sun chokes and zucchini fries would be right up there. Or maybe some romanesco covered in pancetta. Otherwise, I love sweet potato fries, covered in any plethora of herbs and spices.
Sumac is great for that…. Not sure if it will work in the air fryer, but if it does, then I can have them more often and not feel guilty. That would be the first item that I would make with this healthy kitchen appliance. I would love to make some sweet potato fries. Fried pickles have caught my attention too! I would make anything French fried sweet potato, potato, carrots etc ,and fried cheese sticks. I love sweet potato fries but I would love to try to fry a hard boiled egg like the Irish do.
I am not found of some of the spices they add Irish restaurant we like to go but with some creative spice blends I know I could create a mouth-watering deep fries hard boiled egg.
Kale chips might turn out as light as dandelion blossoms if done this way. I would love to find ways to get my kids to consume acres of leafy greens, all the the guise of crunchy snacking. I would airfry spiralizeded everything: Also harissa and honey glazed carrots, and naked broccoli and cauliflower. I found a recipe for a roticerie chicken that cooks and in an hour!
I would probably make that! So many different things you can make with one roasted chicken! All served with a non air fried salad. Also saw yummy Indian recipes and veggie recipes and even cakes! These look very delicious! Too much work lol. Oops I forgot to answer the question.. I would love to try to make the veggie fries!! And maybe some mozzarella sticks haha. Your fries look delicious.
One of my favorite things. I do double fry with Michael Symons recipe. Actually baked then fried…so good! But, my Christmas wish list is an air fryer because we eat healthier than my southern roots and I miss frying. First up for me would my fave a captains platter of fresh fried fish, shrimp, lobster, scallops and oysters..
This entire giveaway is me me me.. Hmmm, I remember having some deep fried pickles at our Minnesota State Fair and they were so good!
I would love to try and recreate them along with a killer sauce to dip them in. Maybe a sour cream Chipotle or a creamy mustard ranch. I am so excited by this. I would make allll the veggie fries! So nice of you to offer this. I would love to make shrimp and vegetable tempura. I only eat them out where they are deep fried but if I could make them healthier, I would make them at home.
Bacon because, come on, bacon. Fish because steamed is good, but fried is great. I would definitely try my hand at some classic buffalo wings or crispy fried brussels sprouts. Stuffed avacados for me!!!! Well, they are divine. Onion rings would be amazing, I would probably make fries with it and stuffed jalapeños too. A girl can dream! I would fry up every vegetable that I like and see how great it would taste. Then I would move on to popcorn, potatoes and maybe even bananas! But I would also fry sliced apples drizzled with honey.
This might be a little experimental but I would love to be able to make latkes without all the oil! I would make sweet potato fries! I make those every week and the thought of fried chicken strips sound appealing too!
I am also a fan of shortcuts of the good kind. I am seriously smitten with this device! I think they would be delicious in fry-form, though!
My friend recently bought this and we had fun trying out some frozen foods like fries, popcorn chicken and mozzarella sticks. But I want to use this for healthier eating — so would probably want to try making broccoli, sweet potatoes, cauliflower, bitter gourd and chicken. Of course, there would be the occasional indulgence of french fries!
Oh my goodness, a giveaway for an air Fryer? You are the best! Finally, I also recommend sprinking a little extra parmesan cheese on top before putting this in the oven. Otherwise, it is a great recipe. Thank you so much! A quick, 'short-cut' version that's very good! I also flour my eggplant slices before the egg wash.
Then broil the breaded slices on each side for 2 min before assembling. As for salting, soaking, I personally don't my Italian family will cringe at that: D if you don't want bitter, make sure you're buying fresh and don't select overgrown-large.
The striped eggplant is the least bitter. I made this dish last night. The 45 min prep time was way underestimated. It took me over 2 hours prep time. I followed the recipe exactly and I agree with some of the comments below. There was not enough sauce so I had to open a second jar and still there was not enough sauce. I should have used 2 full jars. There was too little mozzarella cheese. Next time I would use twice the amount. After I sliced up my second eggplant I realized I was going to have more slices than would fit the dish.
It took 3 large cookie sheets to bake each batch for 20 mins. That's an hour of prep time right there. After baking, the slices remained the color of the Panko and never did turn crispy or brown. Next time I would up the oven temp to Come to think of it, next time I will fry the eggplant and skip the hour of baking.
I had to use 4 xl eggs instead of 3. Using Panko bread crumbs were fine but I needed double the amount. Once the bread crumbs on the bottom of the plate got wet with eggs it had to be thrown out and started over with a fresh batch of bread crumbs. I agree with another review that I would not call this an award winning dish. I was very satisfied with the taste but it was not worth the 3 hours it took to make.
I used more bread crumbs than called for The only difference between my recipe and this one--I saute fresh mushrooms instead of using canned. Awesome recipe, especially with a chunky garden veggie sauce. My husband, who prefers to have meat as part of every meal, even went back for seconds! The only changes I made were to use plain breadcrumbs instead of Panko, and to eliminate the mushrooms. I used a chunky garden veggie-style spaghetti sauce which I thought made a great difference in both texture and flavor.
The eggplant stayed crisp, even after baking in the combined dish with the sauce; the flavor was excellent; and it was hearty enough to not taste like a meatless dish. The little extra time it takes to bake the breaded eggplant slices first is well worth the effort.